Overhead door repair service
There are many kinds of overhead doors. If you look around you while driving or walking through a street, you will see many kinds of overhead doors. There are commercial overhead doors, residential, doors made out of wood, steal, glass, aluminum and more. And even you have an overhead door with special design on mind, you can find that as well, since when it comes to overhead doors, the options are endless.
The overhead doors are designed in a way that as long as they are made from strong materials, and as long as they were installed by an experienced installer, and maintained on time, they can last for many years, and it is not rare to see overhead doors which are 20 years old and more, that are still in good condition, and safe to use.
The installation of an overhead door
As we wrote above, there are many kinds of overhead doors. And there is something that we believe all of them have in common, and that is the value of a high quality door. There is one rule that lead us during many years in the overhead doors field: When you purchase high quality, you are getting high quality. And for us it works in all aspects: Whether it is an overhead door repairs in Woodland Hills, a spring repair in Redondo Beach, or a new opener installation in Hermosa, we believe that when you install high quality overhead doors and parts, you are getting a high quality overhead door, and for us it mean one more satisfied customer.
In general, anyone can get the overhead door they desire. We have installed many custom overhead doors in Los Angeles, for people who had a certain design on mind, or something that they saw, and decided that this is what they want. But once again, it doesn't matter what overhead door you choose, make sure that it won't be from the cheap kind. Like everything in life, many times the cheapest turn to be the most expensive one when you calculate it in the long run.
The spring system
The way your overhead door operate, is by a spring system that make it easy to gently lift to open and lower to close even an overhead door that weight hundreds of pounds. To achieve that, the doors were designed so the right spring system will fit the door, and the tension of the springs will be accurate, so the door will stand by itself when it is being used manually.
Whether your door is working with the assistance of a torsion spring system, or extension spring system, when the technician is doing professional repair, the door should work smoothly when you try to use it manually.
Torsion Spring System
The torsion spring system is usually installed for the heavier overhead doors, or when the conditions require a horizontal spring system (For example, when the ceiling does not allow a motor installation which is working with a rail).
If you are not familiar with the overhead doors, field it may seem to you like all torsion spring are the same. And from there it is easy to get to the conclusion that you can purchase a new torsion spring, and install it by yourself, or to contact a garage door repairman to install it for you. But what you need to know is that every overhead door require the right spring for it, and a spring which is "almost" looks like" "close to" and "remind" the right spring just won't work, and will be dangerous.
We have the ability to match the right spring for your door. We got tools to measure and weight the door, to match the right spring for it. But finding the right spring does not mean that the job is complete. Replacing a torsion spring, whether it is an overhead door in Redondo Beach, or an Overhead door in Westchester New York, require special tools and wide knowledge, to match the right spring for the door. If you will try to do it by yourself, or use the services of a technician which is not experienced enough, you may put yourself and your family at risk.
Extension spring system
If your overhead door is operating with extension spring system, you will see 2 (rarely 4) spring on each side. Above the tracks. The same way the torsion spring system work, there is only one right size that will make the door work in a perfectly safe way. Using the wrong spring is dangerous, and can lead to serious injuries.
Although replacing extension spring is less complicated than replacing a torsion spring, it is always recommended to use a professional technician for the job. The way the overhead door work is by using the force of the spring system to go up and down, and when the door is moving, there is a tremendous amount of tension on the spring system, and that can be dangerous.
We carry all kinds of extension spring, for every overhead door, so we can replace the broken spring on the first visit. All you need to do is to contact Three Beach garage Doors for a same day repair service.
Overhead door opener service
Electric overhead door make it easier to use the door, since instead of open and close it manually every time you need to use the door, you can do it remotely with the remote control, or using the Key pad which is installed near the entrance. But an electric overhead door comes with certain rules, and the first one is the safety rule, which is also a Federal law, which require that every automated overhead door to include a safety feature.
There are many openers manufactures and many kinds of openers, from residential ½ H.P openers, to commercial heavy duty openers. The types of overhead door openers are Belt drive opener, chain drive openers, and screw drive openers. The first two are the most common, while the third is more common for DIY openers installation.
Openers Types
We would like to go over two of the most common openers types. We will start with the chain drive opener. The way the chain drive opener work is with a steal chain that move along the rail. Raising and lowering the door. The chain drive openers considered reliable and strong, and we have seen Lift Master openers which are more than 20 years old and still work in a perfect way.
The other type of opener is a Belt drive opener. The idea of this opener is the same as the chain drive opener, but in this case there is a rubber belt that replace the iron chain, which make the Belt drive silent comparing to the chain drive opener.
If it is important to you that the opener will be as silent as possible, we recommend that you will go with the Belt drive opener, although it is a little more expensive, but when you think about it, you will receive in return many years of silently operating opener.
Commercial Overhead door
If you are looking to repair your commercial overhead door, or you are looking to replace it and install a new one, we can help. Three Beaches Garage Doors repair and install all kinds of overhead doors, including commercial overhead doors in Redondo Beach California. We got the tools and the experience to address any overhead door problem, and get your overhead door working ASAP.
We offer a same day repair service, and we are doing our best to carry all the parts, including springs, cables, openers, rollers and more, so we will be able to get your commercial door back on track ASAP.
Every overhead door which need service is dangerous, but when it comes to commercial doors, it require even more attention, since a commercial overhead door, whether it is a commercial overhead door in Woodland Hills, in Hermosa Beach, or anywhere else is dangerous, and we recommend you to stop using it until a trained technician will repair it, and make sure that it is safe for use.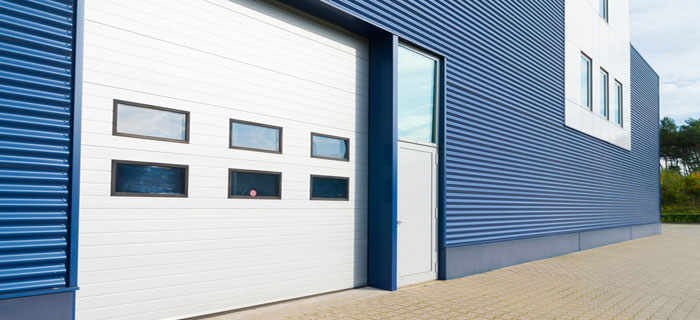 Overhead Door Maintenance
Even if your overhead door is working fine, and even if the overhead door was installed a year ago, every overhead door need to be maintained. A garage door maintenance is what preserve the door, improve its movement, and what help the door last for many years.
The overhead maintenance is something that you can do by yourself, and if there is no problem, you can complete the maintenance within 30-45 minutes, and make sure that the door is safe for use, and that it will continue to work as it used to in the future.
If you own a commercial overhead door, you may want to consider contacting a garage door supplier in Redondo Beach, to come and perform the maintenance for you. A commercial overhead door may require special tools and knowledge, and if not performed correctly can even be dangerous.
To read more about overhead door maintenance, we recommend you to watch this Video, or to visit this article by Matalonco Garage Doors And Gates.
Safety before anything else!
Most of the days, the overhead door is working in a perfect way, and we tend to ignore the fact that our overhead door is most likely the largest moving object in our house. And if it is a heavy duty commercial door, or a wooden double wooden or glass door, it can easily weight hundreds of pounds, and as such it can be dangerous.
When a problem rise, if the door is out of its tracks, if there are strong noises when the door is moving, if the spring snapped, the cable broke, or if you or someone else accidently hit the door, we recommend you to stop using it, and to contact an overhead door repairman.

Do not attempt to try and use the door, and delay the repair for a better time. The best time to repair a broken overhead door is right now. Ignoring the problem will not make it disappear, and will likely lead to a bigger damage and more important to injuries.
With our same day overhead door repair service in Redondo Beach, someone will be there for you today!
For Overhead Door Service
Call Today: 310-461-8750