Garage Door Replacement Redondo Beach
Three Beaches Garage Doors have successfully replaces and installed hundreds garage doors in Redondo Beach CA and the area. From residential garage doors to commercial garage doors, we will be proud to perform the replacement for you, and by the end of the project, to add your to our long list of garage doors customers, who can tell you, that when it a garage door service in Redondo Beach, Three Beaches Garage Doors are the answer.
New Garage Door Redondo Beach CA
Whether it is a garage door in Redondo Beach, or a gate repair in Hermosa Beach, every good installation combined from 2 parts which explained below:
The garage door
In order to get a high quality garage door, it is recommended to buy a garage door from leading brand. And since a high quality garage door can serve you properly for 10-20 years, and the difference between a high quality garage door and a poor quality garage door is between a door that will last 10-20 years, and a garage door that will last 3-8 years, you can do the math yourself, just to get to the conclusion that since the installation itself is the same for both doors, it is better to invest in a high quality door, and get a door which will work perfectly for many years.
The installation
The second part of replacing a garage door is the installation job. If you purchased a high quality garage door, but allow the installation to be performed by an amateur installer, you won't get the result you are hoping to get. A professional garage door installer, which performed hundreds of garage door replacement projects in Redondo Beach will guarantee you a perfectly working garage door, and a fair return for your investment. Not every installation is the same, and the experience play a great roll in performing the best installation, whether it is a low head room installation, an opener installation, or a spring system installation.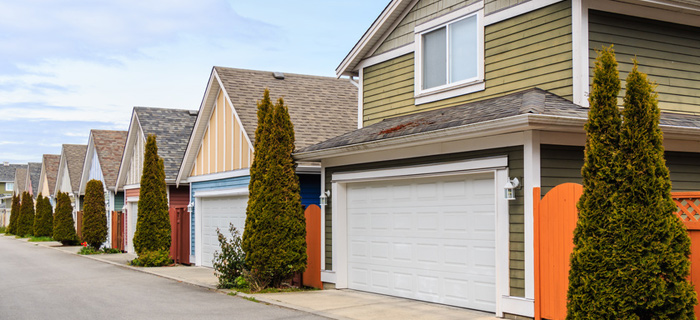 The right door for you
Sometime you can get lost in the endless options you can find when purchasing a new garage door. From insulated garage doors, to window section garage doors, through torsion spring system or extension spring system. And since a garage door replacement is something everybody wish to do and forget about it for many years, it is important you will do the right decision.  This is where Three Beaches Garage Doors can help. We have the experience and the knowledge, to provide you with a high quality garage door, followed by a professional and high quality installation job which together will give you the garage door you are wishing to get.
Opener installation
There is no question about the fact that an automated garage door can improve the quality of life by making it easier to open and close the garage door whenever we need it to. Yes, a garage door opener installation can increase the price of the garage door replacement, but at the same time, the fact that the door is going to open and close automatically whenever you are going to need to definitely worth the investment.
Ask yourself a simple question: How often am I going to open and close the garage door? If you are going to use it more than twice a day, you may consider installing a garage door opener as well, if you use it as a storage, and barely open and close the garage door, maybe you should consider using it manually without the assistance of a garage door opener.
Reasons to replace garage door
There are many different reasons for replacing a garage door, whether it is a garage door in Redondo Beach CA, or garage door in Hermosa Beach. Different customers may have different reasons for replacing their garage door, it can be because the garage door is too old and can't be used, and just doesn't worth the repair, it may be due to a construction work that was performed, or modifications that have been made, and require a new garage door installment. Whatever the reason is, Three Beaches Garage Doors can help. We have been installed and replaced many overhead doors in Redondo Beach California, and we are always ready for our next project.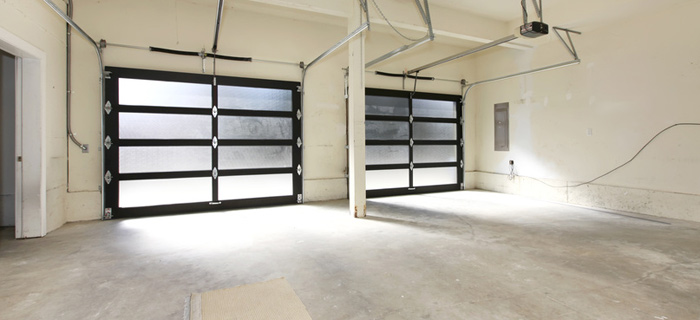 Bellow you will find partial list of the common reasons to replace the garage door with a new one:
The garage door is old: As we explained in the case above, not every garage door can be fixed. If the door is rotten, falling apart, or any reason that prevent the door from working safely, replacing the garage door may be the right decision. Beside the beautiful new garage door, new garage door installment will also improve the way the door operate.
Broken garage door and damaged parts: If you find that you need to get in touch garage door expert in Redondo BeachCalifornia often, there may be a thorough problem that need to be addressed. Sometime it can be solved, and sometime the whole door need to be replaced. This happen mostly when the wrong door was installed, or if the installment wasn't performed by a qualified installer. We are qualified for any kind of garage door installment in Redondo Beach. From commercial garage door installment, to residential garage doors, we can perform any task.
Cosmetic reasons: Many garage doors in Redondo Beach installed at the front of the house, and when they get old, and weren't maintained on time, they affect the way your home looks from the outside. New garage door can make your home looks nicer, and change the appearance of the place where they are installed. But as we said earlier in our post, besides improving the beauty of your home in Redondo Beach, new overhead garage door will also work better and serve you for many more years.
The door isn't the right door for your garage: Some people try to save money by choosing a hollow door, which is cheaper than the insulated doors. But when the winter arrive to Redondo Beach California, they find that they made a mistake. And if your garage is attached to the house, that mistake might turn to be a serious one. If you are currently using a steel hollow garage door, instead of a high quality insulated one, you may want to consider replacing the door. There are many qualities that can be earned when installing an insulated overhead door, especially if you live near the beach and would like to reduce the affect that the weather conditions may have on homes in CA.  If you would like to read more, there is a good article written by Tarzana Garage Doors Guys that explain about the different overhead garage doors in California.
Safety reasons: The new doors are stronger, and make it harder for someone to break into the garage. There are many online Videos that show how easy it is to break into a garage. Sometime it can take less than 6 seconds! Don't believe that some garages can be break in less than 6 seconds? Simply try this link and watch the Video that proof how easy it can be to break into a garage door.
 Choosing a new overhead garage door
Before you choose your new garage door, whether you need new overhead door in Redondo Beach, or garage door installment in La Puente, you must keep in mind that a new garage door is something that you won't have to do more than once every 10-50 years! Why such a wide range you might be wonder? Because there are few things that can affect how long you're new garage door will last. The first thing is the quality of the installed garage door. Some garage doors are made to last 30 years or more, and some are designed to last 8 years or more. Quality do matter here! And quality cost money. Try to invest in high quality door, and you will save the money you would spend if you would purchase low quality garage doors.
The second thing that can affect how long your garage door will last, and how often you will need garage door repair service is how often you maintain the door. If you will maintain and lubricate your garage door twice a year, clean the door and not ignore garage door problem, your will increase the chances that your garage door is going to last for the maximum possible years. To avoid the need of using garage door services in Redondo Beach often, lubricate and maintain your garage door on time!
Partial list of garage door types:
Steel overhead garage door: The steel doors are the most popular doors you can find in California. They range from hollow steel doors to fully insulated garage doors. You can choose the design, the color, with window, with extras and more. You can get in touch a local garage door company for a new steel overhead door, and choose the right door for you. Just make sure that the door is from leading brand, and that it is a high quality garage door.
Aluminum Garage Door: Aluminum doors has many qualities, since the aluminum will not get rust over the years, and the fact that you can combine glass and Aluminum for the desired design. In our garage doors portfolio, you can find examples of glass and aluminum garage doors.
Wooden Garage Door: When it comes to wooden overhead doors, the design options are limitless since the wood can be shaped in ways that other materials cant. You can choose the size, the color, the shape, the type of wood and many other parameters on your way to the next garage door. You can locate a dealer who supply custom made wooden garage doors, so you will get the perfect garage door for you. If you prefer the classic look, of heavy wooden garage door in the front of your home, wooden garage door may be the best choice for you.
Commercial Overhead Door: You may need a commercial over-head door in Redondo Beach, or new rollup gate in Hermosa Beach, we can help. We specialize in all kinds of commercial overhead garage doors and roiling gates, and we can make sure that you will get a high quality garage door, combined with professional installment. If you would like to see more, take a look at our garage doors and gates gallery.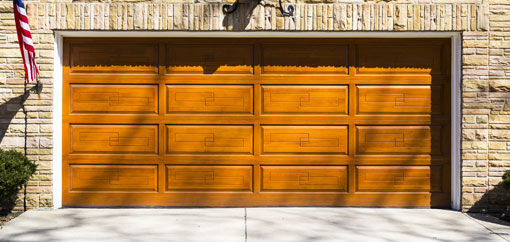 Tips for choosing a garage door
Some of the tips we will share with you here were written by Three Beaches Garage Doors which is a company based in Redondo Beach California. But it doesn't mean that if you are located someplace else in United States you will not find them helpful. You may be looking for garage door in La Puente, or garage door in Los Angeles County, the information we provide here can serve you well.
Where the garage door will be installed? Is the door for your garage facing the street and located in the front of the house? This can affect the design and the material. Is it exterior or interior garage door?

Is the garage door is attached or detached? You do not want to use a hollow, non-insulated garage door for a garage which is part of the house.

How often will you be using the garage door? Different volume of using garage doors require different doors and of course different garage openers. If it is a commercial overhead door in Redondo Beach, from the kind which being used multiple times a day, avoid purchasing a low quality garage door motor.

What is the condition of the frame on it the door will be installed? Is there framing work that need to be performed before installing a new garage door? If the frame is damaged, old, rotten, or any other problem, it should be addressed before the installment.

Do you need a window section? Do you need a glass door? We can supply you with a glass and aluminum garage doors.

Do you need a garage opener? We can provide you with a high quality operator in California like Lift Master opener. We service all types of openers, including MYQ garage opener. But when it comes to new opener installment, Liftmaster will always remain our favorite.

What is the structure of the garage? Some garages in California have a structure that require certain door, or a special installment and different spring system. Some doors require special tracks like low headroom tracks, which allow the door to open and close.

Do you need a custom designed door? What color do you want the door to paint with? (There may be some limitation applied for some areas in California). You may want the door to be just "a wall" in your garage, and that require certain modifications.
For Garage Door Replacement Redondo Beach, CA
Call Now: 310-461-8750