Most overhead doors are built and designed to operate and service us for many years. But it is possible that even the best overhead door will stop working, and require repairs. We gathered some common overhead doors problems, which may raise, and prevent us from using a safe and smoothly operating garage door. From a garage door opener problem, a broken spring repair, or any other issue, we offer same day garage door repair service; whether it is a rolling gate in Redondo, an overhead door repair in Hermosa, or a garage door repair in Manhattan Beach CA.

Disclaimer: Nothing can replace professional garage door repairman who visit your house and inspect the garage door. We only recommend here, and you should always use common sense, and avoid doing things you are not sure about.
What services do you offer?
We offer same day repair service for overhead doors and gates in Redondo, Hermosa, Manhattan and the area.
What is your hours of operation?
The nature of our service, require from us to available 24 hours a day. We will always be there for you.
Do you offer emergency services?
Yes, we offer emergency repair service for garage doors and gates.
What kind of payment do you accept?
We accept credit cards, cash and checks.
Do you repair commercial overhead doors?
If it is an overhead door, we can fix it today. We repair commercial and residential garage doors services.
What brand do you serve?
We serve all kinds of overhead doors and gates.
Do you offer warranty?
Of course we do. We offer warranty for every garage door project we accept, repair and installation.
What is wrong with my opener?
One of the problems that may occur, in case you are using an electric overhead garage door operated by an electric opener, is a problem with the opener, or one of its accessories. We would like to go over few of the common ones:

What is the problem with the safety sensors?
We are getting many calls from people who try to close their overhead door, but the door does not go down all the way, and reversing to open position at some point. Usually the problem is due to safety sensors issue.
To solve that problem, you need to understand the way the garage door safety sensors work: If you look at your overhead door (Again, only automated doors), you will see that on each one of your tracks, or next to it, there is a safety sensor, which is pointed to the other sensor. If one of the laser sensors was pushed, break, cut off, or anything that prevent it from doing its job, the garage door won't close. The opener, which is not receiving a signal from the sensors that everything is safe, and that the door can be closed safely, will reverse and open the door, in order to prevent whatever it is that located on the overhead door path from getting hurt.
Solution: Check if the sensors are facing each other. If someone accidently moved one of them, or if the screw that hold them got lose, or if there is dirt covering the lens, fix it and test the door again. If the problem still not solved, there may be a different problem, and you better contact a garage door company in your area to repair the sensors.
Why the Key-pad and the remote don't work?
If the Key-pad or the remote control does not open the door, and you are getting no respond from the opener, you can do 2 things: The first thing will be to check if there is electricity in the garage. The second will be to replace the batteries inside the remote and the Key pad. If both things don't solve the problem, consider contacting a garage door company in Redondo Beach.
Why my overhead door spring snapped?
If you heard a loud noise coming from your garage, when the door is closed, and now suddenly the door won't open, if it is for the motor to lift, if it is out of balance, out of track, or any other reason that the door don't behave like every safe door should, you may have a broken spring.
Luckily, if the spring snapped, it does not mean that you need a new garage door, just that you need to replace the spring.
Since a spring replacement can be dangerous, and we prefer that you will let an experienced technician to repair it, we avoid giving instructions on how to repair a broken spring. What we can recommend to you is to contact us for a same day broken spring repair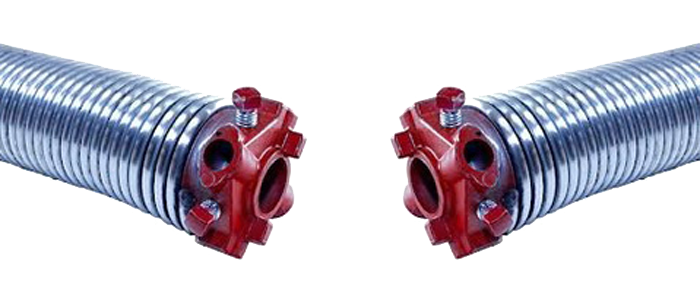 Why the door went out of track?
We would like to make it clear, there is a reason why a garage door went out of the track. A perfectly working garage door don't just going out of track, and pushing the rollers back will not repair the problem, and it is most likely to happen again.
If you hit the door with a car, if the spring broke, the roller is rusted, and the door went out of track, contact us ASAP and we will repair it for you.
Why the cable snapped?
Your garage door is working with a spring system that make it so easy to open and close even the heaviest commercial overhead doors. But sometime one of the cables can snap, and that make the door dangerous, and into a door that should be repaired before used again.
If you see that the cable is getting weak, and that it is going to snap, do not ignore it. It is better to repair it now, than to wait for it to completely snap – something that will be both dangerous, and that will cost you much more money than if you would of repair it on time.
Do I need a maintenance?
Yes. Every overhead door need to be maintained. It does not matter if you own a garage door in Hermosa Beach, or overhead door in Woodland Hills, they both need to be maintained. The problem is that many think that since their door is working perfectly, there is no reason to maintain it, and the door will continue to work. They are right, the door will continue to work, but the question "is for how long"?
If you will not maintain your garage door, it will stop working, the spring may break, the roller may get rusted or any other problem. But if you will maintain it, you will make sure it will continue to work for a long time.
To read about our garage door maintenance and do it yourself, we welcome you to read our article about garage door maintenance
Is my door safe for use?
If this question raise, there may be a reason for that. If you suspect that there may be something wrong with your overhead door, do not take a risk, and contact us for a same day service.
In general, a safe garage door is one that was maintained on time, perfectly working, and include safety features such as safety sensors (Automated garage door) and safety cables (Extension springs system).
Do you install new doors?
Part of our service is new garage doors installation. We carry a large selection of high quality garage doors from leading overhead doors brands in California. If you are searching for a new garage door installation, contact us, and we will help you find the right garage door for you.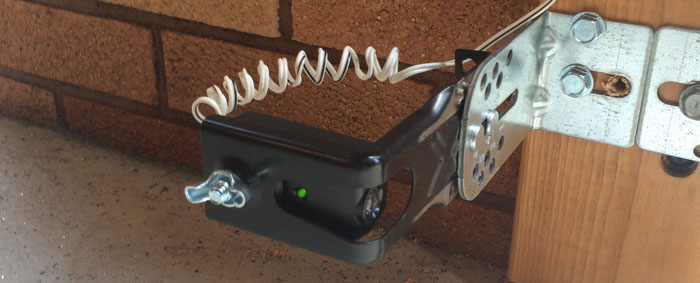 Should I repair my garage door by myself?
As much as we appreciate and respect people who try to repair things by themselves, we prefer that you let the professionals deal with the problems. There are some repairs and maintenance that can be performed in a DIY way, but the heavy staff, such as spring replacement or new door installation better be left for the pros.
Your overhead door can weight hundreds of pounds, and its mechanism may be under a lot of tension. Misuse of the door, using of wrong part or wrong adjustment us dangerous, and can lead to serious injuries and even death.
With our same day garage door repair in Redondo Beach and the area, do not put yourself at risk, and let the pros deal with the problems.

For any questions regarding a garage door repair, gate service, about Three Beaches Garage Doors, or our website, we welcome you to contact us here.
For Garage Door Repair
Call Now: 310-461-8750